Services
Innovators in the art of specialist glass
With the help of our inhouse interior designers, we can create your bespoke vision into a reality and provide you with an artistic glass solution like no other.
Balustrades
By using stainless steel posts and clamps to support the glass a traditional yet elegant look can be accomplished. This system can also be used when fixing into staircase stringer or void edges.
The "button" type fixing allows your glass to be structurally sound without any intrusion of the crystal clear view.
The glass is fixed into the steel channels from the floor, ceiling or wall. With no visible fixings above the glass panels giving the illusion that the glass is floating in mid-air.
High stainless steel mini posts called spigots hold the glass at the base of panels giving a floating effect complemented by the stainless steel.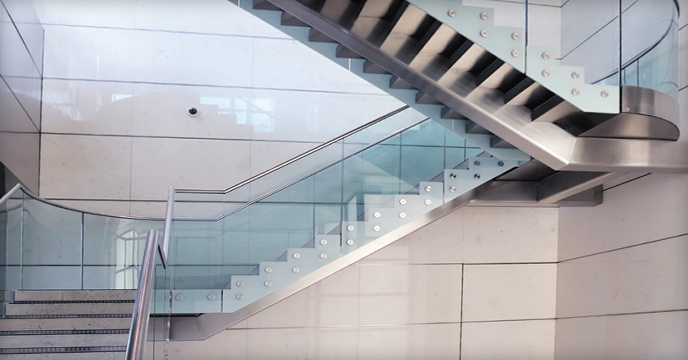 If you would like to know more information about Bespoke Glass Solutions, get in touch with us.