Services
Innovators in the art of specialist glass
With the help of our inhouse interior designers, we can create your bespoke vision into a reality and provide you with an artistic glass solution like no other.
Glass Flooring
Glass stair and flooring can be an innovative method of brightening up hallways, reception areas and basements. The natural sunlight can provide heat and lighting.

Sandblasted glass can provide non-slip finish for communal areas reflecting an architectural and artistic statement.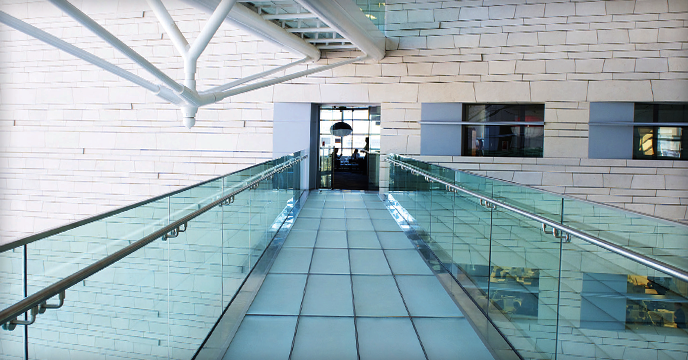 If you would like to know more information about Bespoke Glass Solutions, get in touch with us.