Services
Innovators in the art of specialist glass
With the help of our inhouse interior designers, we can create your bespoke vision into a reality and provide you with an artistic glass solution like no other.
Overview
Bespoke Glass Solutions provide a variety of products and services to meet your requirements. For more information about our products & services, get in touch with us to discuss your enquiries in further detail.
Splashbacks are well suited to wet areas as glass provides an easy to clean, stain-free and hygienic product thanks to its non-porous finish.
High stainless steel mini posts called spigots hold the glass at the base of panels giving a floating effect complemented by the stainless steel.
Glass stair and flooring can be an innovative method of brightening up hallways, reception areas and basements. The natural sunlight can provide heat and lighting.
The sliding doors complement bathrooms with a contemporary sense of style. Sliding doors can be customised to suit your requirements.
Our Screens provides a contemporary replacement for the unsightly shower curtain. Bath Screens can be custom made to various sizes, shapes and finishing effects.
Partitions create soundproofing between rooms with the added comfort of gaining natural sunlight and heat or keeping out drafts during winter.
This is ideal for internal purposes where aesthetic, acoustic or environmental factors require a door. Further sandblasting or tinting can restrict views into the private areas.
Tables can be custom designed to a broad range of sizes and shapes, meeting your design requirements to create your unique home furnishings.
Media stands can be elegant and practical. By custom sizing, this ensures there is no wasted space. The toughened glass guarantees a safe and durable product.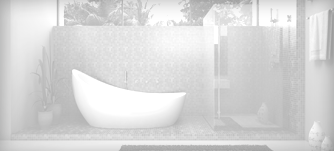 With an unparalleled services and a range of options with quality to match, it is easy to see why Bespoke Glass Solutions provides the best value for all your requirements.
If you would like to know more information about Bespoke Glass Solutions, get in touch with us.