Services
Innovators in the art of specialist glass
With the help of our inhouse interior designers, we can create your bespoke vision into a reality and provide you with an artistic glass solution like no other.
Tables
Tables can be custom designed to a broad range of sizes and shapes, meeting your design requirements to create your unique home furnishings.

Glass tables can make any room feel bigger and lighter wheather they are traditional or contemporary. A sandblasted finish creates a frosted textures effect achieving a modern sophisticated look.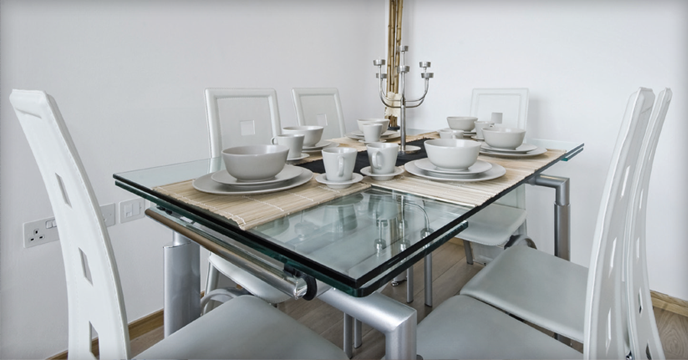 If you would like to know more information about Bespoke Glass Solutions, get in touch with us.